A Newcomer's Thoughts on Watch Collecting
How I Got Started
Amongst many young adult Singaporeans such as myself, my most received responses to "What watch would you recommend?" has typically been one of the following three:
"Daniel Wellington? Fossil? G-Shock?"
For the longest time, I too would have defaulted to these brands; 1 of which I knew for its robustness and tough-guy-sporty image, the other 2 I knew of from social media presence and good marketing (ironically, much to the ire of "serious" watch enthusiasts).
In fact, some time ago, I was ready to get one of the Fossil smartwatch hybrids and was doing the usual of trawling through various e-commerce sites in search of the best price, when I realised something; there was a whole plethora of automatic watches online, going as cheap as $17.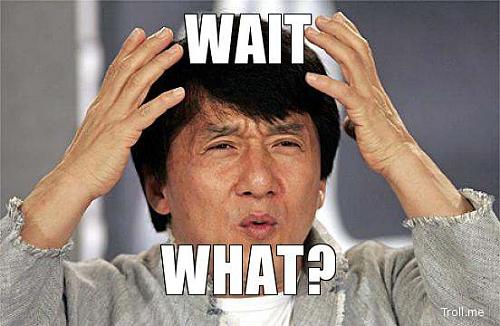 Now at this point in time, I didn't really know much about watches. Sure, I'd heard about automatic watches here and there, but my impression was that they were a luxury good out of the reaches of mere mortals; the Rolexes and Pateks and what not. I wasn't disinterested in watches though; I'd dug up an old watch that my grandfather had given my father, and gotten it repaired out of curiosity. The watchsmith said it wasn't worth anything, save for sentimental value. Ah well.
In any case, the idea of cheap mechanical watches got me started down a rabbit hole, and it didn't take me long to settle on a design I liked. The watch was from a Chinese brand called "Jaragar" and cost about $30, so I didn't give it much thought. At most just lose $30, not too bad right?
When the watch arrived there were a few things that were off about it. Firstly, the date window started from "00" and ran til "39", and as far as I know no month has 39 days.
Secondly, the sub dials displayed the month and day of the week, but didn't change automatically and had to be manually set forward each day through the use of the pushers, which give a less than satisfactory sensory experience when pushed in.
Now those while not desirable, were not big problems to me. After all, the watch was rather cheap and I wasn't expecting it to be mindblowing. The main problem however, was its size – this thing was an absolute mammoth, with a lug-to-lug of roughly 58mm. To make matters worse, it came on a silicone band which wasn't very flexible, and refused to conform to my wrist, leaving awkward gaps at the sides of my wrist. The watch was also chunky, being roughly 14mm thick. All in all, it was just too large for my wrist and grossly misproportioned.
In hopes of making it more wearable, I swapped the silicone strap for a nato, which did prove to be more comfortable but didn't do much in terms of reducing the size profile. After a few days of stubbornly wearing it (buy already, must wear right?), I felt that it just wasn't working out and have since left it in the drawer.
Technically, the $30 I had spent was a waste of money, but it set me off on a course to learn more about horology. I started watching reviews on YouTube and reading articles online. I began following Instagram accounts dedicated to watches, and started to browse e-commerce sites more frequently, hoping to score a good deal on a piece I wanted. I learnt more about movements, watch brands, history; puzzle pieces that made the whole industry tick. It's strange, but once you get started, you just can't stop.
So Why Watches?
I'll admit – I've always been a bit of a nerd when it comes to buying things. I'm the kind that bothers looking at the specifications of a new laptop or phone. I like to understand how my products work, and I want to know that I'm getting good value out of it. The same applies to watches – I enjoy learning more about what goes into a watch; the design, the movement, and just the level of thought that has been put into the product.
"Yeah, but a watch is just a watch right? Heck even your phone tells you the time."
Well, I'm not going to deny that, and if you're the kind that just needs something that tells you the time, any watch would do. Maybe you wouldn't even need a watch. My take on this is indeed, watches started out as a practical tool. There are various accounts on the history of wrist watches. One version puts forth the origins of wristwatches as military in nature – timing was critical in the military and soldiers needed a convenient way to read the time, so watchmakers began putting pocket watches on leather straps that could be worn around the wrist.
But gradually over time, watches have evolved into more than just practical tools. Watchmakers have been constantly pushing the boundaries of watch making, combining the best of engineering with fine art. From the intricacies of a mechanical watch with more than 100 components, to the invention of the quartz watch, watches are a testament to the ingenuity of mankind.
Beyond the physics of watchmaking however, watches have evolved into a special category of products, where symbolism has become equally important as functionality. When people buy a watch, they aren't simply buying a tool; they're buying a symbol. There are watches that have been to the deepest depths of the ocean and watches that have been to space. There are watches that have survived through wars and watches that have climbed Mt Everest. Safe to say, watches have appeared in various points of our history, worn by people doing amazing things.
Some watches have literally changed history; the Speedmaster Apollo 13 Silver Snoopy Award carries with it a fantastic story. The watch celebrates the 45th anniversary of the Apollo 13 mission, where an Omega Speedmaster was used to time a critical, 14-second maneuver to help return the crew safely to Earth. The Speedmaster Apollo 13 Silver Snoopy Award features an inscription on the dial that says "What could you do in 14 seconds?". In my opinion, that is some seriously inspiring stuff.
So for the enthusiasts, watches aren't just another fancy piece of bling-bling. They're memories, experiences and stories. I can think of no better example than Hodinkee's Talking Watches Series. My favourite is the one with Daniel Dae Kim:
The way he talks about each watch in his collection, and the stories behind each watch is just so sincere. To me, this is what watch collecting should be about.
Okay, Then Why Affordable Watches?
When I first started looking more seriously into watches, it seemed an impossible hobby. Everything on social media seemed to be about luxury watches, full of glitz and glam. At times, it was daunting even. If I didn't wear a luxury piece, would I even be taken seriously? Unfortunately, not everyone has mountains of cash lying around that you can just throw at an authorised dealer to walk away with a Rolex Daytona; just one of those is enough to pay off my entire student debt mind you.
A lot of people tell you that a good watch is an investment, or that you could work a part-time job and save up some money to buy the watch you want. There's nothing wrong with such a mindset, it's just a matter of priorities. Personally as a young adult myself, I'd prefer to practice some prudence and save up, as well as invest. Will I ever get a luxury watch? Maybe, but definitely not any time soon.
I believe that watches can be enjoyed by all, and that there is a joy to the simpler things in life. Thankfully, I've learned there are plenty of affordable watches (or more accurately, relatively affordable; it is subjective) out there. I started this platform as a way to keep track of my journey, but at the same time, I hope the platform will encourage others like me to give watches a go. Buy your own piece; wear it everywhere and make it iconically you! Let's not forget, it's not how expensive the watch is; it's how happy it makes you. Wear it proud.
It's not how expensive it is, it's how happy it makes you.